Przedłużanie rzęs metodą 1 do 1. Co powinnaś wiedzieć?
W epoce wiktoriańskiej duży nacisk kładziono na wygląd, choć higiena nie była jeszcze aż tak istotna. Rzęsy farbowano na rudo albo po prostu pomarańczowo, nierzadko za pomocą trujących substancji. Często prowadziło to do śmierci. Dziś nie mamy tego problemu, bo żadna z metod na piękne rzęsy nie niesie ze sobą takiego ryzyka. Czy jednak przedłużanie rzęs metodą 1 do 1 jest całkowicie bezpieczne? Sprawdź to!

Przedłużanie rzęs metodą 1 do 1 to nadal najpopularniejszy sposób na długie i gęste rzęsy. Mimo pojawienia się wielu alternatyw i różnych metod kobiety pozostają wierne tej, tradycyjnej. Jeśli też planujesz przedłużać rzęsy, zerknij najpierw na kilka podstawowych informacji na ten temat. Być może stwierdzić, że to nie jest metoda dla Ciebie i sięgniesz np. odżywkę do rzęs Nanolash, która nie wymaga sztucznych rzęs i pozytywnie wpływa na wygląd i kondycję naturalnych włosków.
Przedłużane rzęs metodą 1 do 1
Na czym to polega? Jak w każdej metodzie przedłużania chodzi o to, aby do naturalnych rzęs przykleić te sztuczne. Tym sposobem w ciągu jednego dnia odmieniamy wygląd swojego oka. Może decydować o tym, jak długie i gęste będą nasze rzęsy. W metodzie 1:1 zabieg jest najprostszy, bo na jedną rzęsę naturalną przypada jedna syntetyczna (albo jedwabna, albo z futra norek). To nie tylko kosztowne, ale bardzo czasochłonne. Włókna doczepia się co prawda tylko do części rzęs, które są w odpowiedniej fazie swojego życia. Mimo wszystko jest to kilkaset sztuk sztucznych rzęs do przyklejenia, co zabiera sporo czasu i wymaga niesamowitej precyzji.
Kto może przedłużać rzęsy?
Wbrew pozorom nie każda kobieta powinna decydować się na przedłużanie rzęs metodą 1 do 1. Mawia się, że jest to zabieg dla każdego, bez względu na wiek, kontur twarzy, kolor karnacji, stan rzęs. Nie należy temu wierzyć. Przedłużanie rzęs może okazać się szkodliwe dla osób, które mają bardzo wrażliwą skórę. Łatwo o reakcję alergiczną lub podrażnienia innego rodzaju (także mechaniczne). Przeciwwskazaniem są również różnego rodzaju choroby oczu (np. zapalenie spojówek, zespół suchego oka) lub słabe rzęsy. Przedłużanie rzęs metodą 1 do 1 nie będzie mogło być wykonane także wtedy, kiedy nasze rzęsy są widocznie przerzedzone a powieka łysiejąca. Sztuczną rzęsę trzeba do czegoś przykleić.
Czy wiesz, że…
Odżywka do rzęs Nanolash może być nakładana nawet w przypadku noszenia soczewek kontaktowych, w zespole suchego oka albo przy łysiejącej powiece. Jej skoncentrowana formuła pobudzi cebulki do pracy i spowoduje wzrost rzęs nawet w miejscach, w których ich nie było.
Ile kosztuje przedłużanie rzęs metodą 1 do 1?
Nie ma jednej konkretnej ceny za zabieg przedłużania rzęs. Kwoty będą różniły się w zależności od miasta, salony kosmetycznego, doświadczenia stylistki rzęs i wybranych materiałów. Dla przykładu rzęsy jedwabne będą dużo droższe niż syntetyczne. Trzeba sobie jednak powiedzieć, przedłużanie rzęs nie należy to tanich zabiegów. Zwłaszcza biorąc pod uwagę, że po zabiegu przedłużania czeka nas jeszcze kilka wizyt na uzupełnianie ubytków. Do tego efekt utrzymuje się niezbyt długo.
Dla porównania: koszt odżywki do rzęs Nanolash jest nawet kilkukrotnie niższy, a efekty kuracji utrzymują się dużo dłużej i nie wymagają ponoszenia dodatkowych kosztów.
Zabieg
Jak wygląda przedłużanie rzęs metodą 1 do 1? Czy doklejanie sztucznych rzęs jest bolesne? Te pytania pojawiają się najczęściej. Odpowiedź jest prosta: zabieg nie boli, o ile nie bierzemy pod uwagę momentu przyklejania dolnych rzęs specjalnymi plastrami. Choć i tak gorsze jest usunięcie tych plastrów. Przedłużamy tylko rzęsy górne, więc kosmetyczka przed zabiegiem musi zabezpieczyć dolną powiekę, aby nie skleić jej np. z górną. Specjalne plastry naklejone na skórę niestety mogą wyrwać co słabsze dolne rzęsy w trakcie odklejania.
Sam zabieg przyklejania rzęs jest po prostu czasochłonny. Leżymy nieruchomo z zamkniętymi oczami na kozetce, a kosmetyczka operuje wokół naszych oczu dwiema pęsetami. Dobiera odpowiednie długości i skręty rzęsy, aby efekt był jak najbardziej naturalny. Włoski muszą być krótsze w wewnętrznym kąciku i wydłużać się w miarę przechodzenia do zewnętrznego kącika. Przedłużanie rzęs metodą 1 do 1 wymaga odpowiednich umiejętności, precyzji i cierpliwości. Bardzo łatwo o stworzenie karykatury pięknych rzęs i podrażnienie.
Po zabiegu
Warto powiedzieć też kilka słów na temat tego, jak to wszystko wygląda po zabiegu. Po kilku godzinach w bezruchu możemy wreszcie otworzyć oczy. Bardzo często efekt jest tak odmienny od naturalnego wyglądu naszych rzęs, że trudno przyzwyczaić się do nowego wizerunku. Wydaje nam się nieco karykaturalny. Podobnie wygląda to w drugą stronę. Przedłużanie rzęs metodą 1 do 1 kończy się tym, że kiedy wracamy do swoich naturalnych rzęs, wydaje nam się, jakby ich w ogóle nie było. Możemy czuć się bardzo niepewnie.
Życie ze sztucznymi rzęsami również jest trudne, o czym zapomina wiele kobiet decydujących się na ten zabieg. Przed wyjściem od kosmetyczki powinnyśmy dostać specjalną szczoteczkę, podobną do tej od maskary. Musimy bowiem regularnie czesać rzęsy, aby dobrze się układały. Przedłużanie rzęs metodą 1 do 1 wiąże się również z wieloma ograniczeniami np. w makijażu. Nie wolno używać kosmetyków na bazie olejów. Zabronione są dwufazowe płyny do demakijażu i olejowanie w okolicach oczu. Trzeba też unikać nadmiernemu kontaktu sztucznych rzęs z wodą.
Odżywka do rzęs. Czy to dobra alternatywa?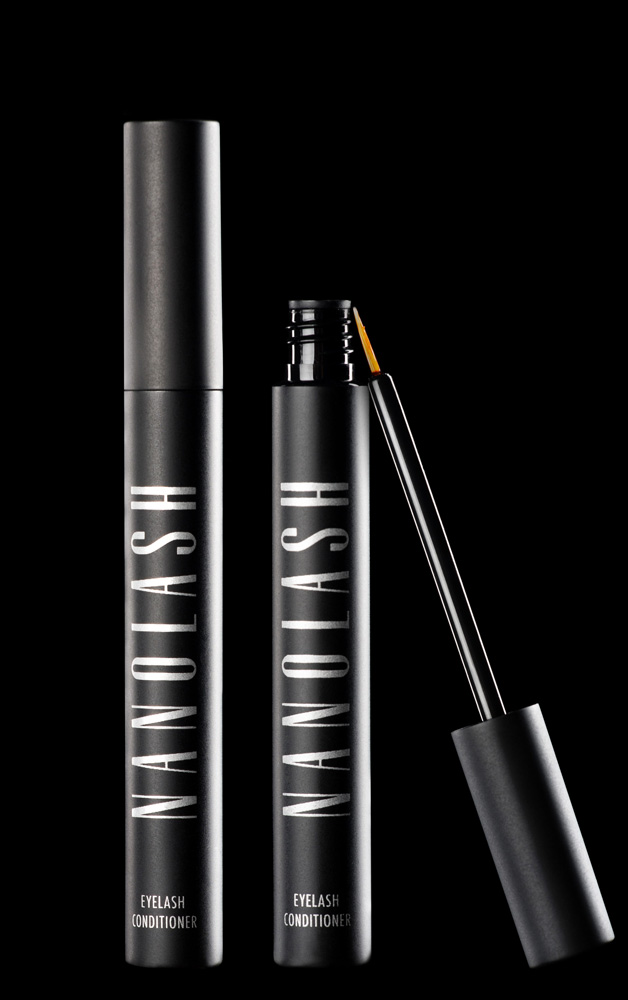 Stosowanie odżywek do rzęs ma wiele zalet. Przede wszystkim jest to sposób dużo bardziej naturalny i nieszkodliwy. Nie ma mowy o uszkodzeniach mechanicznych czy wyrwanych rzęsach. Skoncentrowane serum wnika w głąb rzęs i działa na ich korzyść – wzmacnia, wydłuża i pogrubia. Najlepsza odżywka do rzęs to według wielu rankingów Nanolash. Czemu przedłużanie rzęs metodą 1 do 1 jest gorszym wyborem niż trzymililitrowe opakowanie serum na porost rzęs?
Odżywkę nakładamy samodzielnie, każdego dnia, bez pomocy kosmetyczki.
Jedno opakowanie odżywki często kosztuje kilkakrotnie mniej niż jeden zabieg.
Nie trzeba ponosić dodatkowych kosztów np. za zabiegi uzupełniania ubytków.
Naturalne składniki poprawiają wygląd i zdrowie naturalnych włosków.
Nie musimy maskować krótkich rzęs za pomocą sztucznych doczepek.
Efekty utrzymują się dużo dłużej niż po przedłużaniu rzęs (nawet do pół roku).
Naturalnie długie rzęsy nie są tak ograniczające i nie wymagają uwagi.
Nie ma większych przeciwwskazań do stosowania serum Nanolash.
Więcej informacji na temat odżywki Nanolash znajdziesz na stronie producenta.