Chcesz mieć piękne rzęsy? A może odżywka do rzęs!
Wielu ludzi błędnie uważa, iż pięknymi i długimi rzęsami obdarzyć nas może jedynie natura. Okazuje się jednak, iż prawda jest nieco inna. Oczywiści są ludzie którzy rzeczywiście mogą cieszyć się spektakularnymi rzęsami naturalnymi. Pozostała cześć jednak, musi odpowiednio o to zadbać. Sposobów na osiągnięcie wymarzonego efektu jest kilka. Warto więc przeanalizować je wszystkie.
Zanim jednak wymienimy wady oraz zalety poszczególnych sposobów, dobrze jest również zaznajomić się z garstką informacji na temat naszych naturalnych rzęs.
Rzęsy naturalne
U większości osób, rzęs tkwiących w powiece dolnej jest nieco mniej niż tych które znajdują się w powiece górnej. Oczywiście nie u wszystkich ludzi ilość pojedynczych włosków jest taka sama. Jedni maja ich nieco więcej, inni natomiast mniej. Ilości ta jednak waha się od 100 do 250 włosków. Tak naprawdę ładną oprawę oczu nie gwarantuje tylko ilość rzęs ale również ich grubość czy też długość. Wiele kobiet cierpi dodatkowo z powodu wpadających często rzęs oraz słabej ich kondycji ogólnej.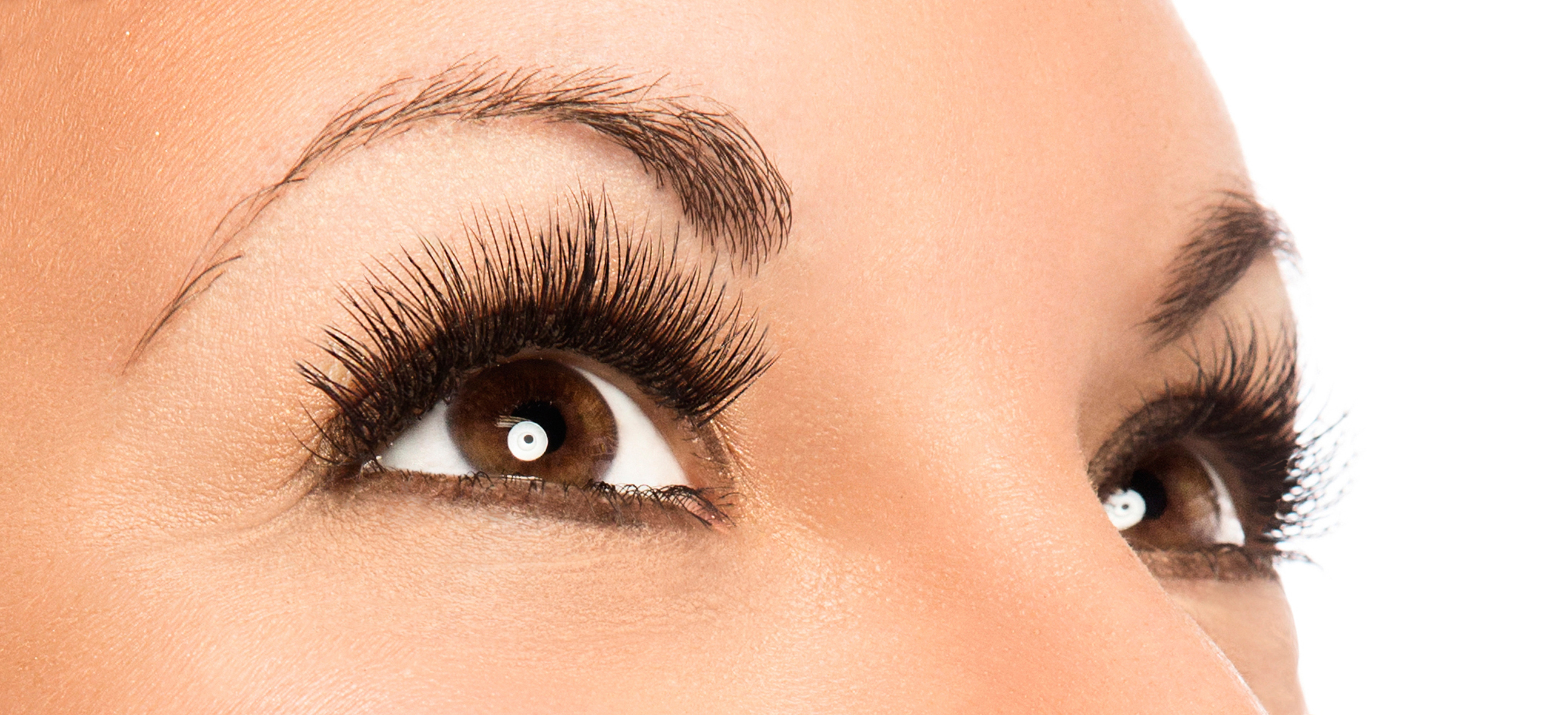 Nie należy jednak nadmiernie też przejmować się wypadaniem pojedynczych włosków. Prawdą jest bowiem fakt, iż rzęsy naturalnie wymieniane są co około pół roku, co oznacza to tyle iż włos "żyje" przez pół roku. Potem obumiera, wypada i zostaje zastąpiony przez kolejny. Włoski wypadają oraz odrastają w różnym czasie, dlatego też naturalnie, nigdy nie zdarzają się sytuacje kiedy nagle tracimy wszystkie rzęsy. Aby rzęsy były jednak dłuższe, bardziej błyszczące i mniej narażone na uszkodzenia, warto zadbać o odpowiednie ich odżywienie.
Wiele kobiet chce uzyskać efekt od razu, dlatego też poddają się licznym zabiegom mającym za zadanie przedłużenie lub zagęszczenie rzęs
Metoda 1:1 jest zabiegiem mającym za zadanie przedłużyć rzęsy. Bardzo ważne jest aby przeprowadzić taki zabieg tylko i wyłącznie w salonie kosmetycznym. Ewentualne błędny w wykonaniu tego zabiegu, dosyć trudne do usunięcia. Co ciekawe, rzęsy przedłużone tą metodą wcale nie wyglądają zbyt naturalnie. Zanim podejmiemy decyzję o wykonaniu zabiegu, powinniśmy sprawdzić czy nasze rzęsy nie są zbytnio osłabione. W takim przypadku bowiem może okazać się, iż rzęsy nadmiernie obciążone zaczną nam wypadać.
Zagęszczenie rzęs polega przede wszystkim na umieszczeniu w wolnych przestrzeniach między pojedynczymi włoskami, specjalnych kępek włosów. Dzięki temu oprawa naszych oczu będzie znacznie bardziej wyraźna a spojrzenie stanie się bardziej wyraziste. Niestety pomimo faktu iż zabieg ten wygląda nieco bardziej naturalnie, to należy wiedzieć że klej za którego pomocą przymocowane są kępki włosów do powieki, często się odkleja co wiązać się będzie z koniecznością kolejnych wizyt o kosmetyczki w celu wykonania poprawek.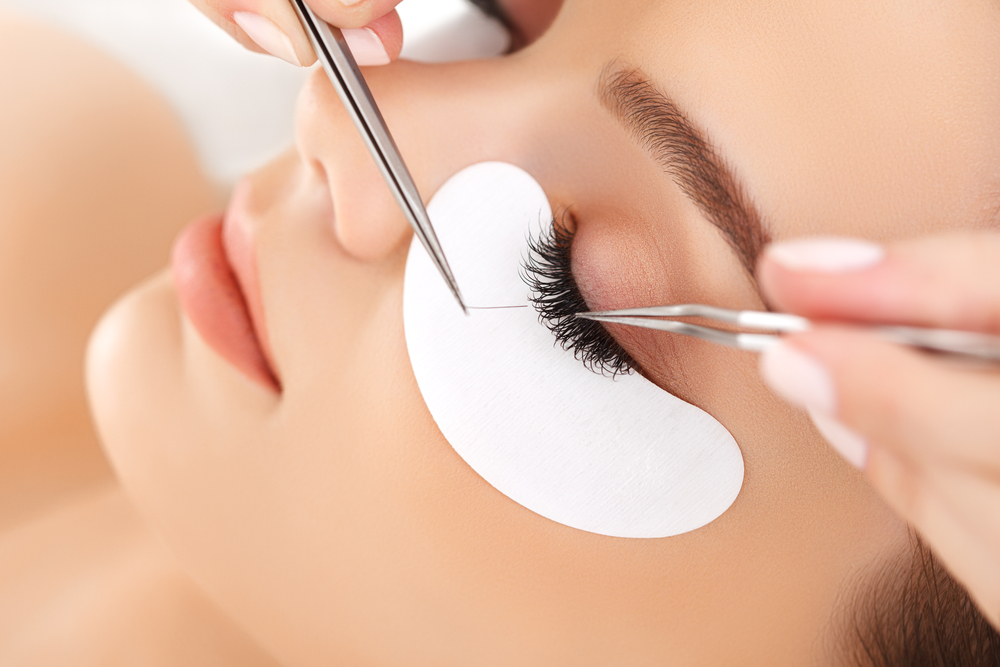 Jak widać, nie można mówić o żadnym niezawodnym sposobie przedłużania czy też zagęszczania rzęs. Każdy z nich ma swoje wady jak i zalety, które sprawiają iż należy dobrze zastanowić się nad ewentualnym wyborem.
To jednak nie znaczy, że nie możesz mieć pięknych, naturalnych rzęs
Warto wspomnieć iż istnieje łatwy sposób który umożliwia nam posiadanie pięknych i naturalnych rzęs, a mianowicie zastosowanie odżywki do rzęs w postaci serum. Efekty uzyskane dzięki jej zastosowaniu, będą wyglądać naturalnie i nie będą wymagać żadnych poprawek. Zanim jednak je osiągniemy, powinniśmy wziąć pod uwagę fakt, iż wymagać będą one, regularnego stosowania odżywki do rzęs, każdego dnia.
Jak mieć piękne rzęsy?
Dzięki regularnego stosowaniu odżywki do rzęs nie tylko wzmocnimy nasze rzęsy, ale także sprawimy iż będą one odrastać znacznie dłuższe i grubsze. Jeśli nie wierzysz, w działanie odżywki do rzęs Nanolash, powinieneś podjąć wyzwanie i wypróbować jej działanie. Pierwsze efekty wystąpią już po dwóch do trzech tygodni, warto jest więc sprawdzić jej skuteczność! Pozytywne skutki działania Nanolash, zostały skontrolowane przez liczne instytuty kosmetyczne. Setki naukowców określiło kosmetyk jako wysoko skuteczny!
Warto poświęcić zaledwie kilka minut dziennie aby uzyskać efekt na wielu płaszczyznach. Dzięki odżywce do rzęs Nanolash uzyskamy nie tylko dłuższe rzęsy, ale także staną się one bardziej błyszczące, ciemne oraz grube. Wystarczy nałożyć niewielką ilość kosmetyku, raz dziennie przy użyciu odpowiedniego pędzelka. Już po dwóch, trzech tygodniach z pewnością zauważymy pierwsze efekty.
P.S
Poniżej przedstawiam list jednej z moich czytelniczek który skłonił mnie do podzielenia się rozwiązaniem problemu słabych i rzadkich rzęs.
"Cześć, jakiś czas temu wykonałam zabieg przedłużania oraz zagęszczania rzęs. Niestety mogłam cieszyć się efektem zabiegu tylko przez kilka dni. Po upływie tego czasu, rzęsy zaczęły mi stopniowo wypadać. Za równo te służące do zagęszczenia jak i naturalne z włókienkami przedłużającymi. Czy mogłabyś mi doradzić co mogę zrobić?. Mam teraz bardzo brzydkie rzęsy, których wstyd mi pokazać bez dużej ilości mascary" ~Aleksa 19